COME GET THE SMILE YOU DESERVE!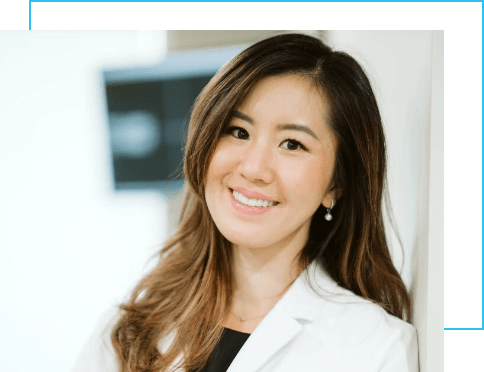 Meet Dr. Olivia Yue! She is a Board-Certified Orthodontist that was born and raised in the Bay Area. After getting her education at UCLA, where she graduated Magna Cum Laude, Dr. Yue moved to New York City to complete her orthodontic residency at NYU. Outside of the office, she is an Adjunct Professor at the University of Pacific Dental School covering both didactic and clinical aspects of cleft/craniofacial orthodontics. She also sits on the Craniofacial and Cleft team panel at UCSF Benioff Children's Hospital of Oakland as the team orthodontist.
In her free time, she enjoys staying active and exercising on her Peloton. She loves traveling, exploring new places and immersing in different cultures. Dr Yue is also an avid foodie and enjoys food adventures with her husband, Shane, along with their loving Pomeranian named Tofu.
Dr. Wadden has over 35 years of experience and is a university-trained orthodontist with two years of formal schooling beyond the four years of dental school. He is board certified, which means he's one of a small number of orthodontists who have passed rigorous testing and demonstrated the highest standards of treatment. Dr. Wadden belongs to the most respected organizations in the field, including the prestigious Edward H. Angle Society. He stays up-to-the-minute with a steady stream of courses and study clubs; always alert for new and better treatment options. Notwithstanding all of his formal training, he also has a great eye for the aesthetic. He has a special artistry that allows him to envision the best possible smile that lies within a particular facial structure.Top off all of his qualifications with a kind and gentle personality and an enthusiastic love of his work, and you have one special orthodontist!